13.04.2018
MAPS.ME Launches Walking Routes for 29 Cities
MAPS.ME has recently launched walking routes in 29 cities, that can be downloaded for offline use.
Routes are available for European and Asian capitals, as well as for other cities popular with tourists. Routes include key attractions, such as the most famous sights, museums, parks, etc. A user can tap a point on the route to view detailed description. For most cities, two routes are available: a downtown route and a suburban one.
To access this new option via MAPS.ME app, users need to download a route from the MAPS.ME website. The route will then be displayed in the Bookmarks section.
As of today, MAPS.ME offers routes for the following cities: Shanghai, Seoul, Bangkok, Bordeaux, Lisbon, Istanbul, Hong Kong, Cape Town, Miami, Antalya, Kuala Lumpur, Los Angeles, London, Moscow, Pistoia, Guangzhou, Ohrid, Rome, Paris, Pattaya, Macau, Portland, Phuket, Singapore, New York, Taipei, Dubai, Merida, and Shenzhen.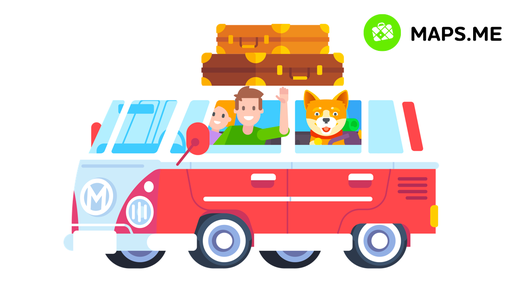 "We want to make MAPS.ME a universal source of information for travelers. Ideally, users won't have to use search engines at all, because they'll be able to find all the information they need on our maps. As of today, MAPS.ME helps users book hotel rooms, choose a cafe or restaurant based on user reviews, hail a taxi or plan a trip on the metro. The launch of walking routes fits well with our strategy, as our users no longer need to spend time searching for the most popular sights and other attractions. We've already done it for them and found the most interesting destinations!" said Eugene Lisovsky, CEO of MAPS.ME.
Routes can be downloaded at: https://maps.me/specials/routes/en/