25.04.2018
Mail.Ru Group Developed a Peer-to-Peer Money Transfer Service based on Tarantool for Mastercard
Mail.Ru Group has developed a platform for Mastercard enabling money transfers from online bank account to bank cards associated with a phone number, an email or an account of biggest Russian social networks ok.ru and vk.com. The platform is powered by Tarantool DBMS and application server and infrastructure as a service provided by Mail.Ru Cloud Solutions.
In this partnership with Mastercard, Tarantool has created an innovative platform for banking services that can operate a large number of concurrently executed operations in real-time. The platform allows you to safely exchange information about specific bank cards and user IDs in the form of a mobile phone number, email or an account on social networks. In addition, an external platform shell an API was created that allows any bank client able to connect to Mastercard.
The technical solution is horizontally scalable. Tarantool architecture allows the fast development of transactional services, including its rapid database and an application server, all located in a single address space. The project can be rapidly expanded and supplemented in accordance with the objectives of the customer.
Within the platform, banks can realize services for their cardholders, as well as non-cash transfers through mobile phone number, email or social network accounts. After connecting the bank to the platform, the user will simply go to the website or to the mobile application of the bank and perform the transaction in a few clicks. This can be done without knowing the number of the recipient's bank card.
Raiffeisenbank was the first to connect to the platform of non-cash transfers. On the bank's website, its cardholders will be able to make transfers to banks by the recipient's phone number, as well as receive transfers from cardholders of other banks by their phone number. When transferring by phone number, the recipient will receive an SMS text with a link to the Mastercard portal, where the user can specify where the funds will be transferred. The recipients of the transfers will also have the opportunity to register on the Mastercard portal and link their cards for future transactions. As for social networks, recipients will be able to configure automatic crediting of subsequent transfers to the bank cards.
"We are happy that a large international corporation such as Mastercard is implementing our technologies in a production environment. This is an objective acknowledgement of the highest quality of our professionals, technical support and service. As we developed this project, we combined all the strengths of Tarantool, including its application server and database management systems, in a single software solution. Thanks to these efforts, we were able to ensure its rapid development and implementation, along with convenient DevOps," says Denis Anikin, Tarantool Head of Business.
"The new Mastercard platform is another cutting-edge secure service available in Russia, where we have been operating for over 20 years now implementing the latest advancements in innovative payment technologies and solutions," says Mikhail Fedoseyev, Head of Mastercard Business and Digital Technology Development in Russia. "Card-based fund transfer services are widespread and in high demand in our country. Our new platform will make money transfers even more convenient for both senders and recipients. The sender will have the opportunity to choose the most convenient transfer method, while the recipient never has to disclose their card number, specify it for every sending bank, or memorize any information. By extending the range of our services and simplifying digital service operations, we contribute to the growth and development of a non-cash economy in Russia."
Tarantool is an open source database management system. Tarantool brings together the speed of cache systems with the reliability of industrial solutions. DBMS is available for all users, commercial or non-profit. Tarantool also operates an IIoT platform for the industrial internet of things that collects data from millions of sensors at industrial, transport or agricultural sites, and sends the data to data centers to be analyzed online.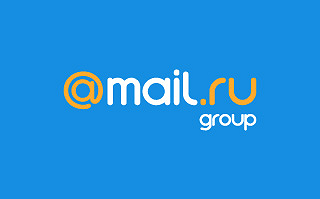 BlaBlaCar and Mail.Ru Group Partner for Intercity Carpooling