24.08.2018
Change of date for VK product and strategy presentation
MAIL.RU GROUP LIMITED ("Mail.ru Group" or the "Company") announces today that as a result of unavoidable diary conflicts they will be moving the date of the VK presentation from Tuesday 4th September to Wednesday 26th September at 11am.
The event is for analysts and investors and will be hosted Andrey Rogozov, the CEO of VK, where he will run through VK current product set and lay out some of the future strategic initiatives for the platform.
The presentation will now be held on Wednesday 26th September at 11.00am Moscow time in our offices at Leningradsky prospekt 39, bld. 79, Moscow 125167. The event will last around 1 hour.
Attendance is by registration only. For registration please email names to ir@mail.ru.
For further information please contact:
Investors:
Matthew Hammond
Mail.Ru Group
Phone: +971 505 56 1315
E-mail: hammond@corp.mail.ru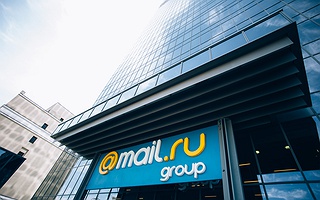 RDIF, Alibaba Group, MegaFon and Mail.Ru Group Launch New Social Commerce Joint Venture in Russia and the CIS